About Us
We started out in 2006, with group of like-minded individuals, committed to giving back to community to bring positive change, as we believe that the greatest necessity presents the greatest opportunity to serve. Our social initiatives provided vital necessities like food, medical help and education, to those most in need in Braj. These initial endeavors were most humbling experience, as often we served as last resort for many underprivileged families, positively reinforcing our passion to serve. After receiving tremendous encouragement and support from the community, we officially registered in 2009, and remain grateful and fortunate to have since served nearly 10,000 people and counting.
During our journey, we recognized the need for a self-sustaining social entrepreneurship business model, as economic impact of sporadic donations was undermining our passion to serve, including those in acute need. Love Braj social enterprise, was born as a solution to sustain our passion to serve providing health and dental services, food and education initiatives, along with initiatives to protect and nurture nature.  We thus structured a self-sustaining business model, allowing us to honor our social initiatives on a continual basis, as day-to-day operational and administrative costs are covered by services offered at Love Braj, while all profits are used for incremental charitable activities.
Moreover, Love Braj offers a novel matchless and groundbreaking feature, setting us apart from others, for you to be directly involved in service. We achieve this by using all of your generous donations 100% towards the cause, rather than conventional use of funds for overhead costs of running charities.  This pioneering model in effect lets you directly help those in actual need- a true inimitable Love Braj experience!
As a business, we are highly committed to expanding our services while maintaining highest standards, to best serve our customers.
We strive to reach out to over 50,000 people in next 5 years, to provide them with their own unique bespoke experience in Braj bhumi.
Our passion and commitment to serving local communities and beyond from the growth of Love Braj, remains at the core of this endeavor, for which we seek your loving support.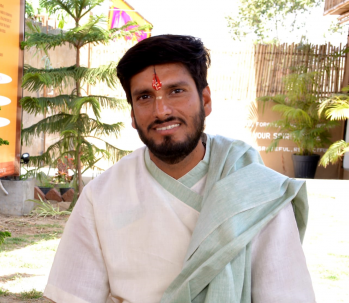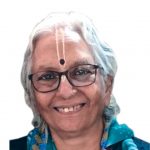 Lila Shakti Devi Dasi
England (UK)
We are proud to have Lila Shakti Devi Dasi, a qualified mental health social worker, working with NHS for past 26 years, who also works with ethnic minorities, as a development officer on various projects. She now volunteers at local hospital and support cancer patients, while at home, she helps people with marital issues and family situations.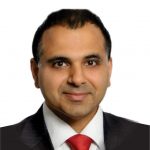 Sandipan Krishna
England (UK)
Sandipan Krsna is a Director at a leading UK management consultancy, with over 15 years experience. He dedicates his time supporting charities grow strategically, and sits on several charity boards.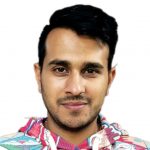 Vee Kapoor
England (UK)
Please meet Vee Kapoor, a trained Indian classical vocalist with a unique sound, who has been singing professionally since past 8 years. He splits his time between the London and India. His music and unique voice has attracted new audiences to the world of unparalleled spiritual music world!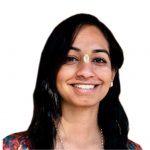 Shalini Priya
England (UK)
Presenting Shalini-Priya Devi Dasi, a proud teacher at the first Hindu state school in the UK, called Krishna Avanti Primary school. She has been serving the community since her youth, participating in various activities at the Bhaktivedanta Manor, UK including being part of Pandava sena.
Namarasa Das & Tulasi Priti Devi Dasi
United States (US)
Namarasa das and Tulasi Priti Devi Dasi live in New Jersey, USA, with their 2 year old boy. Namarasa works for a small software company and Tulasi, a midwife by profession, is a stay at home mom. They volunteer at the Bhakti Center in Manhattan, New York and ISKCON of New Jersey.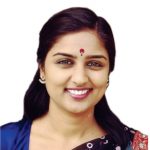 Jadurani devi dasi
United States (US)
Meet Jadurani Devi Dasi from New Vrindavan, West Virginia USA, who is a licensed anesthesiologist, and has served the community her whole life with a compassionate heart. She feels fortunate to have taken birth into a family of devotees, serving one goal in life- service to humanity.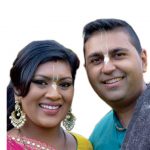 Anirudh & Manjari Kansal
Canada
Anirudh and Manjari are from Vancouver and Calgary respectively. Anirudh is a successful businessman, running import and wholesale stone/marble business while Manjari is a Certified Holistic Nutritionist. They are committed to service of spiritual outreach in their communities, and enjoy traveling, especially with their young child.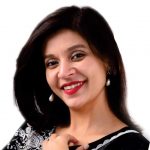 SONAL ARJUNA, MD
Dubai & Middle East
Meet our Ivy League trained (Harvard and Columbia University Medical Center, New York) Radiologist physician from United States, who after working in USA for over 12 years, relocated to Dubai, and has been living and working for past 6 years, most recently at Government Hospital of Ministry of Presidential Affairs. She remains committed to her true calling of serving Braj Dham.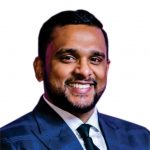 Ciranjiva Shyam Das
Dubai and Middle East
Shyam is a qualified ACCA professional, working in Assurance with Deloitte- Middle East. Along with a challenging work life, he balances his spiritual life and is fortunate to have been born in a family of practicing devotees. He serves the community through youth outreach & empowerment, community development and kirtan.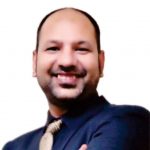 Keval Krsna Das
Africa
Keval Krsna Das, an ex vrindavan gurukuli (BGIS), is a successful business owner based out of Nairobi, Kenya. He is the Director of Royal Garment EPZ Limited, which started out in 2011, initially with workforce of 225 people, which has since grown to over 3000 people today . He actively serves at the Nairobi temple, participating in outreach programs and youth empowerment and outreach programs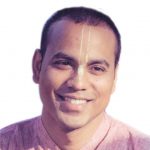 Karuna Avatar Das
Australia
Karuna Avatar, a brilliant IT professional (Bachelors of Engineering in Computer Science) originally from Odisha, India, is now based out of Sydney, and has worked in IT since 2008. He is passionate about kirtan, and runs his own kirtan program in Sydney called "Gauranga Kirtan", and manages Kirtan department of Sydney's upcoming temple project, "Hare Krishna Community and Cultural Centre".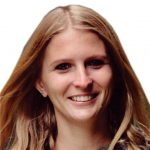 RADHA RANI
Switzerland
Radha Rani Devi Dasi is our ambassador from Switzerland, who finished her schooling from Mayapur Gurukul, and has dedicatedly served her community with a compassionate heart. She is a fashion designer by profession, who produces and designs her successful signature style skirts and dresses for all. She is equally dedicated to compassionately taking care of the elderly and disabled people, by also working in the home care industry.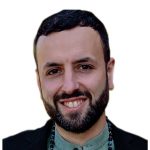 Madhva Das
Spain
Madhva das was born and raised in a devotee family in the UK, and is now based out of Alicante, Spain along with his wife. They run a number of successful small businesses in Spain, and regularly host spiritual retreats, and are passionate about developing a community of kirtan lovers around Spain.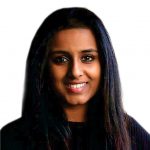 Sahana Gopalakrishnam
Germany
Meet Sahana, a graduate in Masters in Neuroscience from Germany, who works as health advisor. She feels inspired to share the positive transformation spirituality has bought into her life by passing it to others. She finds utmost peace in serving all, especially animals, including her favorites-cows and cats.